Sign Up For Our Email List
We look forward to sharing exciting news and updates about all of our programs and services.
Our Mission
The Children's Hospital League's mission is to raise funds to provide hope, miracles and health to children and their families. The League supports important patient services, medical research, capital improvements and promotes community awareness for the hospital.
Recent News

Introducing the League's Blooms N' Sweets Thanksgiving fundraiser! Whether you are having a socially distanced meal with friends, a holiday dinner with family, or wanting to treat yourself, our selection of holiday flowers and candies will add beauty and sweetness to your table and "do good" at the same time. 100% of the proceeds benefit the League. To order now, please visit https://boston-childrens-hospital-league.square.site/
Boston Children's Hospital League Giving Week 2020
On October 5-9th the BCHL hosted our first Giving Week and we are thrilled to announce that to date we have raised $270,000 and still counting. If you haven't made your gift, there is still time! To make your gift please CLICK HERE.
Stress Management For Families In The Age Of COVID-19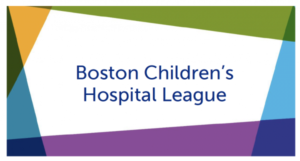 Fall Open Board Meeting
Wednesday, November 18 | 10 – 11 AM
Learn how to foster a healthier home environment for your family during the next phase of the pandemic. Get expert guidance and recommendations for limiting stress, managing remote learning and overcoming isolation.
RSVP by November 13 to get Zoom dial-in details in a separate email by November 17.
GUEST SPEAKERS
Erica Lee, PhD; Attending Psychologist, Department of Psychiatry
Dr. Lee provides evidence-based clinical care to children, adolescents, and families. She also teaches and conducts research, with an emphasis on examining risk and protective factors for diverse youth and decreasing barriers to behavioral health care.
Keneisha Sinclair-McBride, PhD; Attending Psychologist, Department of Psychiatry
Dr. Sinclair-McBride provides evidence-based clinical care to children, adolescents, and families and conducts research on the assessment, treatment, and development of internalizing disorders in youth with a special focus on integrated behavioral healthcare.
Author Night with Marjan Kamali, "The Stationery Shop"
We are looking forward to our second Virtual Author Night this summer, taking place on Monday, September 14th from 8pm-9pm. The evening will feature local author Marjan Kamali from Lexington, MA. We will take a trip back in time to Tehran in the 1950's and discuss her novel in a virtual book club. RSVP HERE
Questions? courtney.mccurdy@chtrust.org
Author Night with Kerri Maher, "The Girl in White Gloves"
On Tuesday, June 9, 2020, the League hosted its annual Author Night. Originally scheduled as an in-person event in April, local author Kerri Maher offered to speak at a virtual event instead. Over 40 attendees logged in to hear radio personality, Sue Brady, interview Kerri about her new historical novel, "The Girl in White Gloves – a novel of Grace Kelly". Old Hollywood, life as a princess, Kerri's writing process and participant questions were discussed for over an hour. It was a great escape from the comfort of our homes. We'd love to have Kerri and Sue back when Kerri's next book is published in 2022!
Boston Children's Hospital League 2019 Gala
The League was bold this year at the 2019 Boston Children's Hospital Gala held at the Boston House of Blues on November 23.
Everything about the evening was perfect and the vibe and energy was infectious. Each detail was perfectly planned, from the beautiful tables, decor and centerpieces, to the food and bear wall. The silent auction provided a wonderful visual for bidders as they competed for amazing items and experiences. In addition, the stilt walkers were a great addition to this special night and added a huge "WOW" factor.
Once guests sat down for dinner, they had the opportunity to listen to Stephanie Kessler, Gala Chair, Sandi Fenwick Boston Children's Hospital Chief Executive Office and the "Laughter League" Clowns talk about what they love to do. As expected, auctioneer, John Terrio, worked his magic with the crowd as guests raised their paddles for the live auction and patient services.
The second year of the Young Professional event upstairs was a huge success! Guests had the opportunity to listen to the clowns, buy raffles and spin the wheel for fun prizes. Thank you, Lauren Rosenberg, James Stone, Doug Stone and Allison Margolies, for once again making this a huge success.
The band, Hip Pocket, rounded out the night and was a definite thumbs up, as people were on the dance floor until the very end.
Thank you again for a great night of fun, friends, and philanthropy.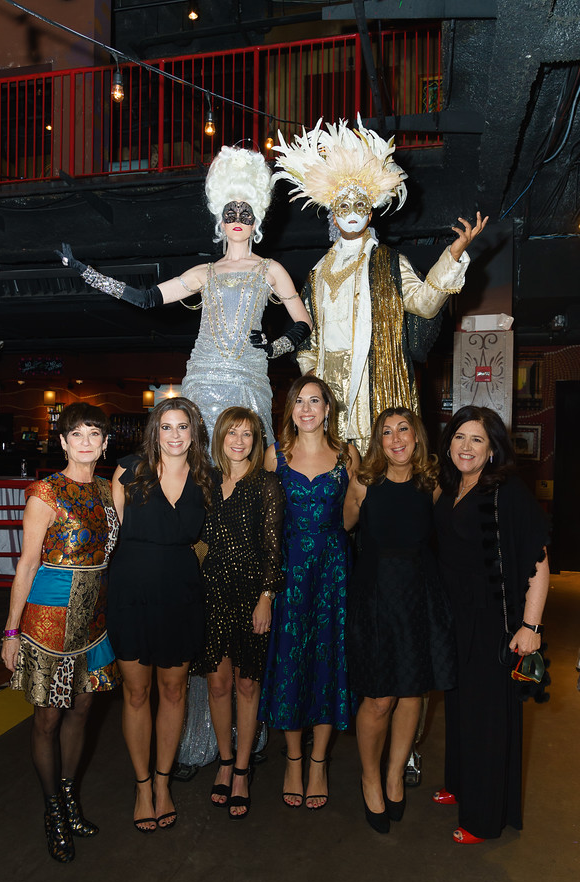 FORD v FERRARI Movie Screening
On Thursday, November 14th, 2019 the BCHL had an exclusive screening for the Boston area of Ford v Ferrari. The movie was amazing and it starred Academy Award winners Matt Damon and Christian Bale. It was based on the remarkable true story of the visionary American car designer Carroll Shelby and the fearless British born driver, Ken Miles.
The theater was completely sold out and all of the ticket sales went directly to the League. Everyone enjoyed complimentary scotch drinks, dessert and of course popcorn! Showcase Cinemas, Rebecca Stein and Rachel Lulay were incredible in hosting the League for a wonderful evening!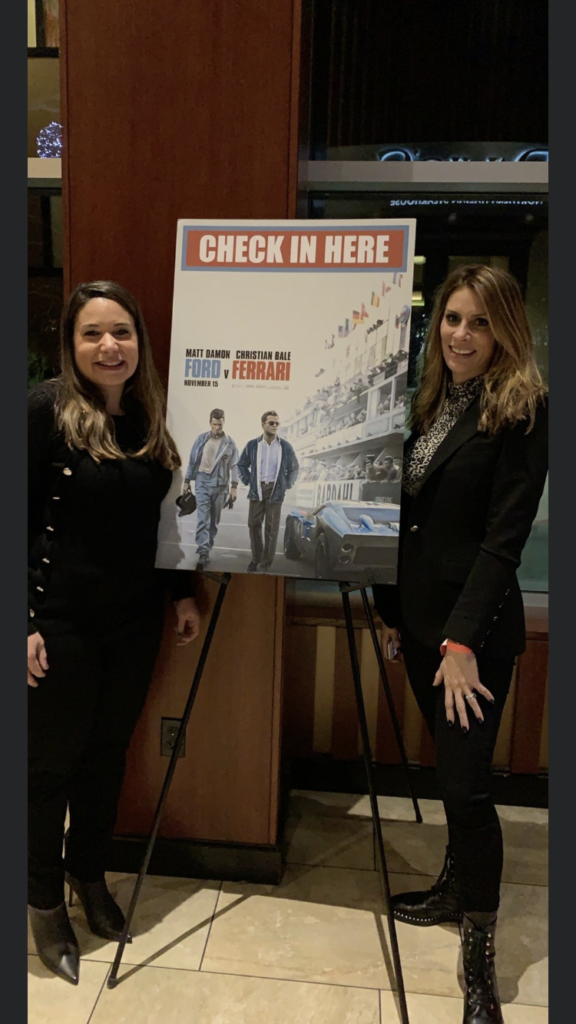 BLOOMINGDALE'S FASHIONABLE FUNDRAISER
The League had another successful Fashionable Fundraiser on Sunday September 15th, 2019 at Bloomingdale's in Chestnut Hill. Over 80 women gathered for a morning of private shopping and a champagne brunch. Everyone loved shopping for the kids. One of the highlights of the event included seeing so many new faces in attendance. Although we do not have final numbers yet, we are optimistic that we had a successful fundraising day.
Thank you again to our Fashionable Fundraiser Co-Chairs for putting together another wonderful event for the League.
CoChairs:
Beth Alpert, Allison Kanarak, Lauren Rosenberg, Lesley Silberstein, Lisa Tabenkin
Co Chairs Emeritus:
Lynne Elfland, Sue Karelitz, Randi Lapidus,Gail Wald
A special thank you to Lesley Silberstein , Robin Cavanaugh and Amy Roberts for their hard word and continued dedication to the League.
Thank you to the trust volunteers for lending a hand:
Lauren Desrosiers
Courtney McCurdy
Shannon Lydon
Jessica Davis
Thank you to our partners including Bloomingdale's for hosting the brunch, fashionable fundraising event and donating four fabulous prizes. And to Wegman's for the beautiful flowers which brightened up the morning.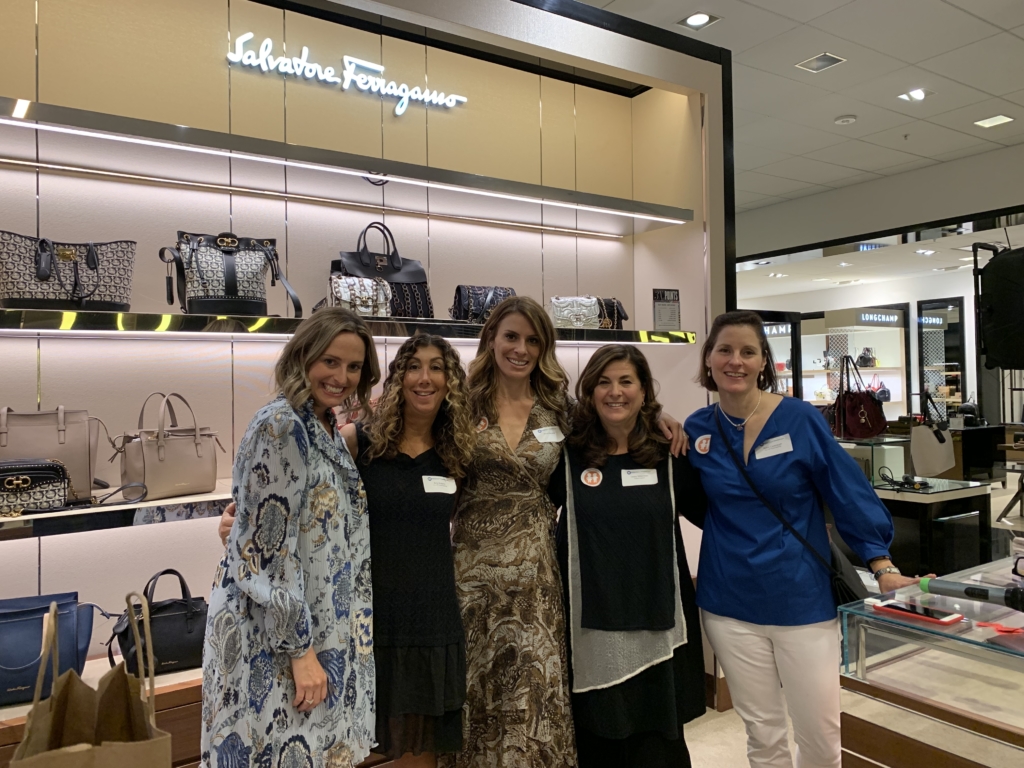 Spring Open Board Meeting
On May 8, 2019 we had our Spring Open Board Meeting at Belmont Country Club. We were lucky to have two great speakers from Boston Children's Hospital. We heard from Kathryn E. Ackerman, MD, MPH, Director of the Female Athlete Program in the Division of Sports Medicine, and Catherine Gordon, MD, MSc, Chief of the Division of Adolescent/Young Adult Medicine.
At the end of the program the Boston Children's Hospital League presented Hilary Smiley, Assistant Vice President of Leadership Gifts at Boston Children's Hospital Trust with a hospital donation for over $600,000, a culmination of the leagues very hard work for the 2019 year.
Culinary Adventure at Clarke Living
On Thursday, April 11, 2019 Clarke Living threw a fabulous party to raise funds for the Boston Children's Hospital League. Tom Clarke kicked off the evening with the introduction of two celebrity chefs: two-time Chopped winner Tatiana Rosana from Outlook Kitchen and Bar at the Envoy Hotel and Dave Becker of Sweet Basil, Balani and Juniper. Guests were treated to great eats from Tatiana and Dave, as well as the amazing in-house chefs at Clarke. Lots of fun all evening with music by Vivian Lou, drinks from WanderLush mixologists, desserts by America's Test Kitchen, oysters from Boston Raw Bar and a pop-up by Fabu-tique. It was a terrific spring evening with all the proceeds "bringing laughter and smiles" to the children at BCH through the League's programs at the Hospital.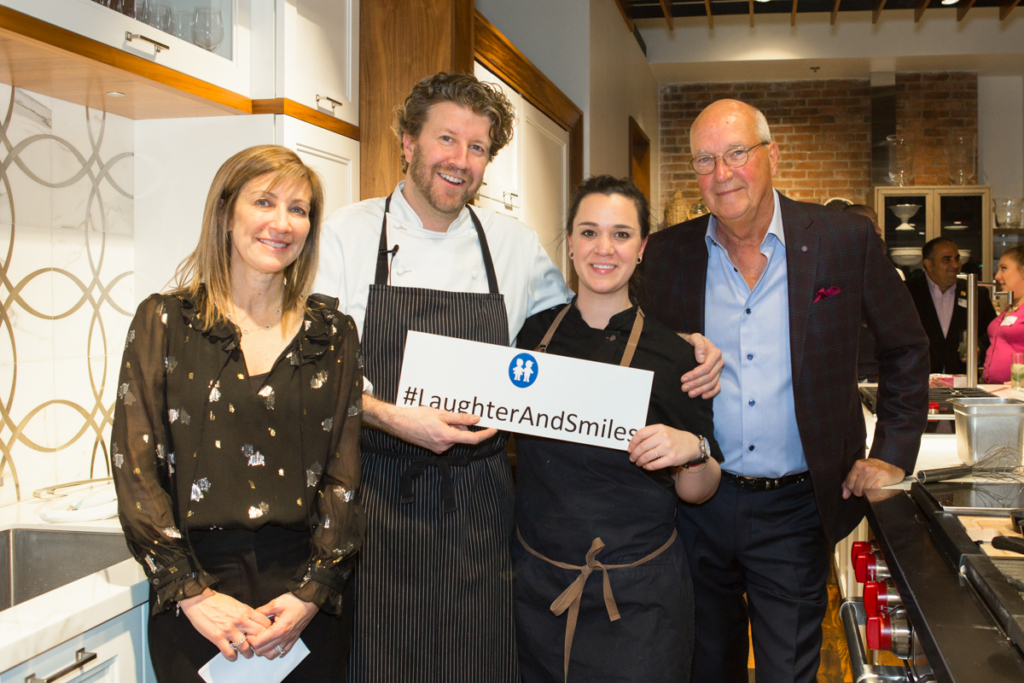 The League is proud to be supported by our sponsors

The Watermark Donut Company
Couto Companies Management
UPCOMING EVENTS
October 5th – 9th 2020
Author Night with Kerri Maher, "The Girl in White Gloves"
June 9th, 2020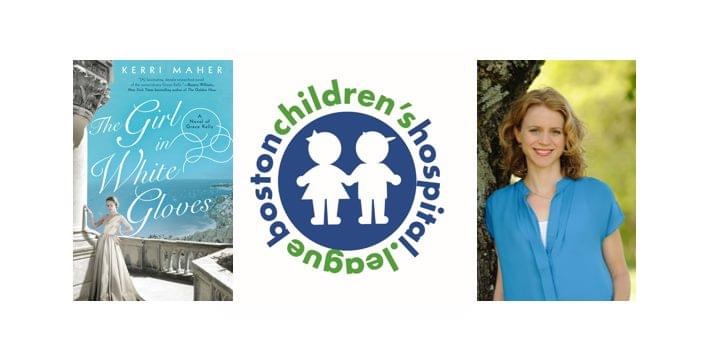 PLEASE SUPPORT OUR LOCAL RESTAURANTS
Dear Supporter of Boston Children's Hospital League,
In these unusual times, we're fairly certain that you're getting a lot of email messages from businesses to make sure you keep them in the forefront of your mind. So many businesses are struggling, and it's important to let customers know they're still around, if not quite operational yet.
We'd like to add to those emails by asking you to support the restaurants who have graciously supported our gala through donations to our auction, and who are still operating albeit through takeout only.
Below is a list of those restaurants currently operating. We ask that you return their support of the League by patronizing them now when their need is great.
We've only listed restaurants that we know to be open for limited business during this time. If we've left any off, please let us know.
We hope you and your family and friends are staying safe during this time.
With laughter and smiles,
Wendy Waldman
President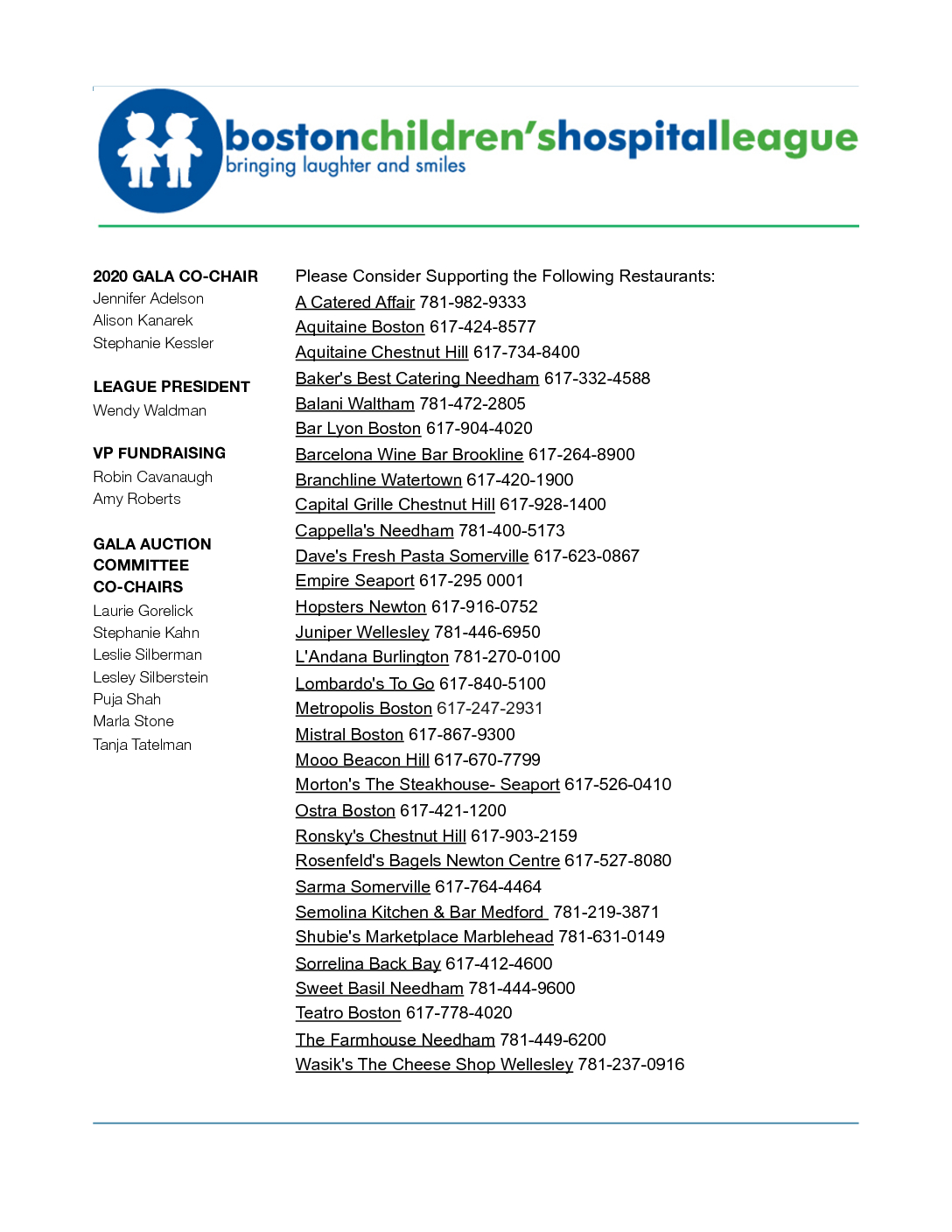 Become a Member
Find out how you can become a member of the Boston Children's Hospital League