OUR MISSION
The Children's Hospital League's mission is to raise funds to provide hope, miracles and health to children and their families. The League supports important patient services, medical research, capital improvements and promotes community awareness for the hospital.
Recent News
Boston Children's Hospital League 2016 Gala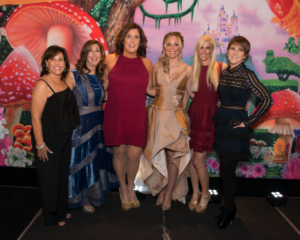 The 2016 Boston Children's Hospital League "Through the Looking Glass" Gala was celebrated on December 3rd at the Renaissance Boston Waterfront hotel. Our biggest fundraiser of the year was highlighted with a personal and moving speech from patient speaker Tracy Antonelli whose children have received treatment and benefited first hand from the League's non-clinical patient care programs like music and art therapy.
Cocktails and Cards
On May 12, 2017, the League hosted "Cocktails and Cards" a casino night event to benefit the hospital. Belmont Country Club was turned into a lively casino as league members and many new friends & guests enjoyed gambling, delicious food and cocktails. The event also featured a sizable raffle with fantastic prizes totaling $8,000 in worth. Attendees had the opportunity to learn about our organization and all that we do to support the children and families treated at the hospital. The event raised more than $15,000 and we hope to continue the tradition next year!
Family Day 2017
League members volunteered at Boston Children's Hospital on Sunday, April 23rd to create a fun day for patients and their families. The kids painted pottery, decorated cupcakes and cookies, made paper flowers, got their faces painted, had a dance party and magic show, took pictures in the photo booth, laughed with the clowns, visited with a beautiful dog and left with a brand new Red Sox hat! Congratulations to Susan Rosenberg, Marla Stone and Lisa Jarosz for a wonderful job chairing this fun event!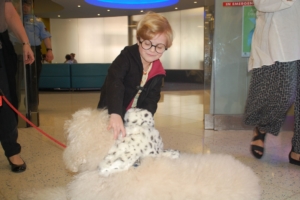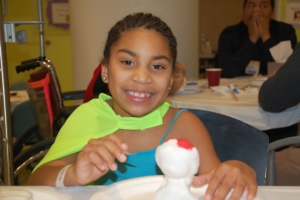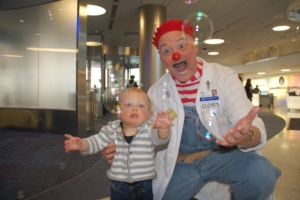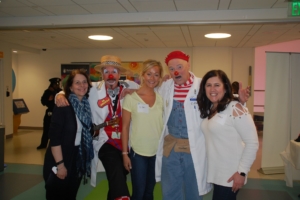 Cycling for BCHL
CycleBar in Wellesley was the place to be on Thursday night, April 8th, when 35 riders took their seats to raise $1800 for the Boston Children's Hospital League. There was an 80's theme ride lead by Neal Shrier, spin instructor extraordinaire, and a great deal of energy in the room. After the class, the riders gathered for a party in the lobby of CycleBar and food was donated by The Local. It was a great night for a great cause!
Clowning Around
BCHL Members were delighted to celebrate the Clown Care Unit for Boston Children's Hospital on Thursday, March 30th. League members spent the morning shadowing the clowns as they worked their magic on the Oncology floor bringing laughter and smiles to the children and their families. Thank you to the entire clown care unit for all that you do. We, at The Boston Children's Hospital League, are so thrilled to be your biggest supporters since day one, over 21 years ago!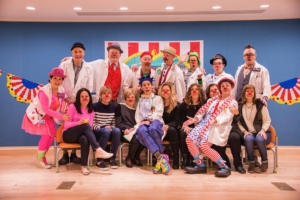 Shop Concord was a huge success.
Thank you to all of the 9 participating stores and for everyone who came out to shop!
---
Check out our most recent events and view our photo gallery
---
The League is proud to be supported by our sponsors

The Watermark Donut Company
Couto Companies Management